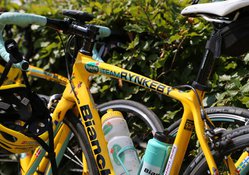 Team Rynkeby is putting the improvement of conditions for children affected by cancer on the Danes' agenda this week, when the public cycling field, etc. blue. TV2 presenter David Guldager in the saddle covers thousands of km of European country roads on the way to Paris. On Friday, the Copenhagen team made their way past Dana Lim, who, among other things, has helped to sponsor the cycling team's suits.
Friday d. 4. July was the starting shot for the Team Rynkeby cycling team, which alone from Copenhagen sent 51 riders aged 19 to 60+ off to cover 1,200 km overland to the capital of cycling, Paris, over the next 8 days. The purpose of the cycle ride is to raise money for Børnecancerfonden's work to improve conditions for children affected by cancer.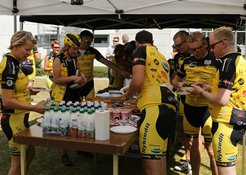 Cancer-affected children on the agenda
Among the participants, who include school teachers, mechanics, doctors, directors and celebrities such as TV2 host David Guldager, there is broad agreement that it is the good cause and not the competition that motivates the participants to step on the pedals.

– Børnecancerfonden has a fantastic ability to create a good framework for children who have been through a course of cancer, as well as for their families. Many children who are affected by cancer lose their network of friends, because their illness can be difficult for their peers to handle. Here, the foundation helps them establish contact with other children who are in the same situation, so the children are able to form new friendships, says vice-captain of Team Copenhagen, Kenneth Johansen.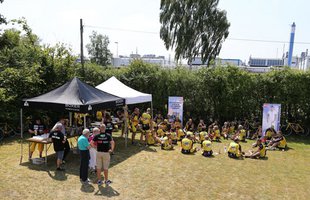 Unique public engagement
Dana Lim has helped to sponsor the team's cycling suits, gear for the mechanics as well as miscellaneous. in kind for use during the long trip to Paris. Lars Wulff, who is marketing manager at Dana Lim, tells about the background for the sponsorship:

– The project raises awareness of the Børnecancerfonden's work in a way that is at eye level with everyone, which is completely in line with the values that Dana Lim works for and supports. I dare say that there are probably not many charity projects that are capable of generating such a strong commitment from people across ages, geographical affiliations, social backgrounds, etc. as Team Rynkeby. Kenneth Johansen adds: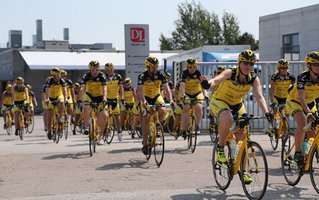 – There are probably very few companies who imagine that they will sell more products by supporting a charity project such as Team Rynkeby. Dana Lim's commitment is – like all our sponsors – about supporting the good cause. We experience many enthusiastic companies, which, like Dana Lim, would like to make a contribution in their very own way. And whether it is monetary donations to the Børnecancerfonden, contributions to the team's cycling or clothing budget or making your domicile available to the riders during their breakfast break, it is always overwhelming to feel the great interest in the cause, which we the next eight dage cycles 1,200 km for. Through various activities, Team Copenhagen alone has managed to collect close to 1.4 million. NOK in support money for the Børnecancerfonden.