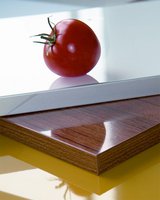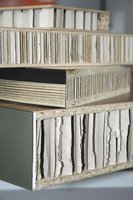 Dana Lim strengthens the portfolio with international collaboration
Dana Lim has entered into a collaboration with the German adhesive manufacturer KLEIBERIT on the distribution of the product groups PU and PUR on the Danish market. The collaboration ensures a wider range of high-quality special glues in Dana Lim's product portfolio.
Dana Lim has entered into a cooperation agreement with the specialized German adhesive producer KLEIBERIT on the resale of the PU and PUR product groups in Denmark. Dana Lim is already one of the country's leading producers of adhesives, fillers and sealants for professional and private use – a position that is further strengthened by the portfolio expansion.
PUR, which is also known as polyurethane adhesives, is fantastically suitable for a wide range of applications, e.g. profile wrapping, edge gluing, flat lamination and assembly. PUR hotmelts harden on cooling, but also harden through chemical bonding. After full curing, this cross-linking gives a significantly higher temperature and moisture resistance compared to traditional hot melts. PUR glue has a high adhesion strength and also delivers increased resistance to solvents and chemicals. The PUR line is targeted at industry and professional craftsmen, and is suitable for a wide range of production areas, including wood and plastic processing as well as furniture production.
A product selection in a special class
Hot-melt glue is a sought-after product on the Danish market. But due to the production conditions, where i.a. requires the use of a reactor, Dana Lim has opted out of producing this type of product himself. The collaboration is thus of great importance for the development of Dana Lim's future business areas, as it ensures a competent strengthening of the company's product portfolio. It is therefore a natural step in relation to Dana Lim's growth and development as a market-leading supplier of glues and adhesives. Industry manager at Dana Lim, Troels Mølgaard , is delighted with the agreement and sees great potential in the new product range:
"We have a solid and quality-conscious customer group, and we take pride in meeting their demands and expectations. Customer satisfaction is alpha and omega for us, and our goal is therefore to deliver the industry's largest and best selection. The collaboration optimizes Dana Lim's business by adding PU and PUR glue to our product range, as this way we can offer more solutions to our customers", says Troels Mølgaard .
A perfect match
With its modern research and production facilities, KLEIBERIT guarantees special products of the highest quality, and the innovative company has high expectations for the collaboration. According to KLEIBERIT's sales manager Dirk Jan Bontes, this is a stepping stone to an untapped growth market, as Dana Lim's brand, market position and network will undoubtedly strengthen KLEIBERIT's visibility in Denmark:
"Our products and support, based on solid technological insight and specially equipped production centers, are ideally suited to Dana Lim's portfolio. We therefore have high expectations for this collaboration, which constitutes a perfect match with great opportunities for both parties", says Dirk Jan Bontes.