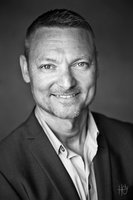 CEO Lars Christensen turned 50 on 18. October. As the man at the head of Dana Lim, he looks forward to continuing to expand the company's market-leading position via even more environmentally friendly products and a greater focus on service for the benefit of customers.
When Lars Christensen d. 18. celebrates his 50th birthday in October, as the man behind the table at Dana Lim, he can look back on a long and broad career, which includes has bid for 10 years as sales director at the international manufacturer Hempel, which supplies paint to e.g. the maritime sector, and in addition 12 years in the brewing industry.
The common thread in Lars Christensen's career since the completion of his cand.merc. degree in Marketing and Finance from the Aarhus Business School has been the desire to put the customer at the center, and Lars Christensen has therefore over the years become known across industries as a the customer's man, which also leaves a clear mark on his visions for Dana Lim's development in the coming years:
Even greater focus on customers' needs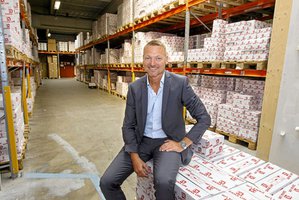 – My ambition is to further develop the continuous, stable growth that has characterized Dana Lim in the previous decades. Here, a targeted focus on the customer's needs has been an absolutely decisive parameter. This principle is to be further developed, so that in the future we will be even better at creating value for customers through our solutions and services, he says.
The road towards the goal is for Lars Christensen, who spends his free time with his family in Gentofte and is a passionate marathon runner, not least painted in shades of green. He sees great potential in continuing Dana Lim's environmentally friendly product development and in the coming years intensifying the company's sustainable production, which so far includes has led to the launch of a number of Swan Ecolabelled products and products, which are completely free of phthalates and tin.
Sustainability is based on high product quality
– Sustainability in itself is one of the most important topics on the construction agenda at the moment, and we would therefore like to help lead the way and pave the way for even more sustainable building solutions. It ultimately benefits us all, regardless of whether we are producers, contractors, designers or end users, explains Lars Christensen and elaborates:
– Customers must have even better opportunities to choose the green alternatives, regardless of whether they are building new or renovating. As producers, we have a great responsibility here. It is crucial for the success of the green conversion that we manage to maintain a high product quality, so that the sustainable solutions – in addition to being gentle on the environment, working environment and indoor climate – also contribute to efficient and time-saving work processes on construction sites.