There are both time and financial benefits to be had in Dana Lim's new assembly adhesive Cooltack, which covers even the wettest roof tiles. This is confirmed by roofer Jon Zukunft, who until now has been used to delays in connection with installation tasks due to the humid weather that characterizes the winter months.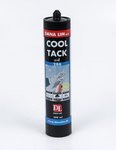 In the autumn, Dana Lim launched a helping hand to the country's frost-affected construction sites in the form of Cooltack , which is the market's first elastic assembly adhesive, which also hardens in freezing temperatures, so assembly tasks proceed just as easily and quickly in winter as in summer.

The new mounting adhesive is suitable for both indoor and outdoor tasks in summer and winter, such as e.g. fastening of moldings and profiles on the roof, installation of facade panels and gluing of roof tiles and bricks.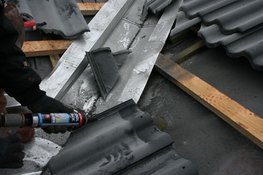 Protects even the wettest roof tiles
For Jon Zukunft, who is a roofer at the carpentry company Bo Filtenborg Borup, glue is an important tool in his day-to-day work, and he therefore makes high demands on the assembly glue he uses. This applies not least when the winter weather is unstable, and moisture and rain make it difficult for certain types of glue to harden sufficiently.

– As a roofer, you often have to work in damp weather. However, this can present major challenges, as even the slightest bit of moisture often ends up impairing the glue's effectiveness. If there is water on the roof tile, the glue simply does not absorb the water, which can significantly delay the work, he explains.

At Bo Filtenborg Borup, where i.a. handles roofing for HusCompagniet, you have good experience with Dana Lim's solutions. Jon Zukunft therefore had high expectations for Cooltack , which he decided to put to the test:

– To test the product's curing properties in connection with moisture, I dipped two tag stones in water to make them drenched and then glued them together with Cooltack . The next day they couldn't be twisted apart, so there is no doubt that Cooltack really has good properties in relation to cloud damp roof tiles, he points out.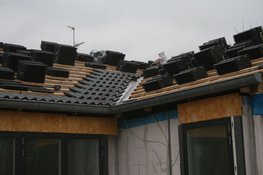 Big time gains
According to Jon Zukunft, there are solid time savings to be had in Cooltack , as the glue makes it easier for the user to do part of the work in connection with roof laying. He explains: – We normally carry out tile laying by cutting and gluing the assembled roof tiles. If you use traditional glue in damp weather, the small pieces of stone that are cut will typically fall down and must therefore be supported with a screw to be held up. But with Cooltack they are held in place, says Jon Zukunft and continues: – With Cooltack you save a lot of glue, as regluing is redundant thanks to the product's ability to hold the roof tiles in place without additional gluing. In other words, there is both time and money to be saved with the new assembly glue, concludes Jon Zukunft. Cooltack , which is the market's only elastic mounting adhesive, is completely free of both phthalates and isocyanates. The glue also contains no solvents, which have traditionally been a prerequisite for a product to be used for assembly tasks in freezing weather.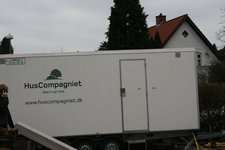 If you want to know more about Cool Tack 286, you can contact our Technical Service.