Craftsmen and grouting contractors look forward to winter with skepticism every year, where the low temperatures delay work processes to the great inconvenience of everyone involved in outdoor construction projects. That is why Dana Lim has launched the sealant Danaseal Construction 515, which can be used all year round and has already caused joy and satisfaction on the country's construction sites.
It is a well-known fact that winter's low temperatures adversely affect the work on the country's construction sites, and make the projects more time-consuming and costly. However, with Dana Lim's highly elastic façade sealant Danaseal Construction 515, new possibilities have been created for effective outdoor winter work, which i.a. TK Fugeteknik ApS can report positively on
– The new sealant has made our work easier compared to before. With its easily workable consistency and good gliding properties, it produces some fantastic results, says TK Fugeteknik's chief contractor Tommy Kristensen.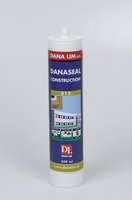 Ensures optimal working conditions all year round
Danaseal Construction 515 is based on an alcohol-based silicone, which, unlike conventional MS and polyurethane sealants, is highly functional even at very low temperatures. This means that the grouting work is not delayed due to low temperatures.
According to sales manager at Dana Lim Byg, Ole Krogfelt, the industry has long needed functional building materials, which ensure the efficiency of work processes over the winter:
– Based on the customers' daily challenges on construction sites, it has been necessary to rethink product development. We have succeeded in creating a product with a uniform consistency in summer and winter, which facilitates assembly work and ensures the best possible working conditions at both low and high temperatures.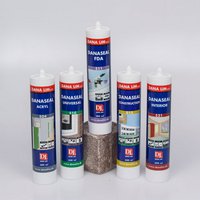 The quality is not up for debate
It is clear that Dana Lim with the Danaseal product range has not compromised on quality. The joint is easy and quick to work with and has a dirt-repellent surface, so you avoid dirt and grime. For Tommy Kristensen, it has been a satisfactory help in his daily work, and his excitement about working with Danaseal Construction 515 is clear:
– It works well for both indoor and outdoor use, and we use it for both doors, windows and various concrete elements. It also does not require any specific storage measures, he explains and emphasizes that precisely the flexibility in relation to the storage of the temperature-stable sealant is a great advantage in everyday life.
Like the other products in the Danaseal series , Danaseal Construction 515 is also manufactured without solvents and isocyanates, and the joint compound is therefore both an environmentally and working environment-friendly alternative for the joint contractor.
You can get more information about winter grouting HERE