When SabetoFLEX asked Dana Lim for help to develop the assembly adhesive SabetoFIX 8 years ago, director Per Poulsen had no doubt that this was a "success formula". Even so, he had to pinch his arm, when his company recently entered into a lucrative agreement with the international roof conc ern Monier about the distribution of SabetoFIX to a total of 47 countries.

SabetoFLEX, which develops lead-free covering solutions for chimneys, ventilation pipes, exhaust ducts, etc., approached Dana Lim in 2006 for help in the development of an assembly adhesive that could meet exactly their needs. And although the director of SabetoFLEX, Per Poulsen, has always had high expectations for the assembly adhesive SabetoFIX's potential, it was an extraordinary success experience, as he was recently able to enter into an extremely advantageous cooperation agreement with the large international roofing group Monier regarding the distribution of SabetoFIX to a total of 47 countries in Europe, North and South America as well as Australia:
A true formula for success
– We have great expectations for SabetoFIX's new export adventure, which will in all probability create a significant increase in sales from the current 20,000 units per year. A large part of the credit for our new business opportunity goes to Dana Lim's product developers, who are behind this "success formula", explains Per Poulsen.
The neutrally moisture-curing and fast-curing assembly adhesive is both free from solvents, phthalates and odour. The glue forms an elastic glue joint, which can absorb any movements between building parts, while at the same time having a unique resistance to climatic influences.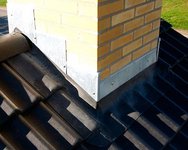 Before the glue was incorporated into Monier's product portfolio, it was subjected to a thorough check to ensure that it would not succumb to wind and weather. And according to Per Poulsen, it is in particular the glue's high resistance to water and frost – which makes it usable even on damp surfaces – that has attracted Monier's interest.
Worth waiting for
– We already use SabetoFIX for all our own coverings, which has resulted in nothing but praise from our customers. The formula is revolutionary, because it adheres both indoors and outdoors to a wide selection of materials, ranging from wood, glass, concrete and brick to fibreglass, Plexiglas, painted surfaces, metal etc., and therefore daily optimizes the working day for lots of, among others. a. carpenters, masons and plumbers. And now the next step is for it to be used for concrete and tile roofing on all kinds of roofs, says Per Poulsen and continues: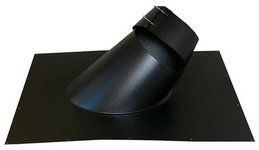 – Such a unique formula is obviously not developed overnight. On the contrary, it has required patience and, not least, several tests, before we found the right formula, which luckily turned out to be worth the wait. All in all, Dana Lim has proven to be both a competent and flexible partner, who is always willing to meet our wishes, concludes Per Poulsen.
If you want to hear more about the development of special solutions, you can contact Dana Lim A/S, tel: 56 64 00 70.