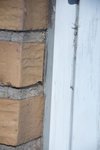 Construction: MS Byggefuge 522 has proven its worth over 20 years
Dana Lim's professional construction joint, MS Byggefuge 522, ensures long durability and high quality. There is a building project in North Jutland, where the sealant was used for windows and doors 20 years ago, living proof of that. Today, the house is in excellent condition with an intact grout.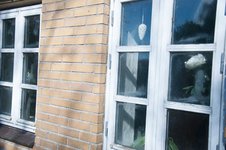 20 years ago, PU sealant was used exclusively for sealing windows and doors. The sealant has a limited UV resistance and contains, among other things, isocyanates, which are neither suitable for the environment nor the working environment. Dana Lim put an end to the use of PU grout when they introduced MS Byggefuge 522 on the Danish market exactly 20 years ago. It was the start of a generation of environmentally friendly building grouts without either solvents or dangerous substances. It is also a product that is effective for both external and internal use.
The construction joint there lasts for several decades
When Dana Lim, 20 years ago as the first on the market, was to market the new product MS Byggefuge 522, it was of high priority to test the product's properties in relation to durability and efficiency. That is why they tested the then new sealant for the installation of windows and doors in a house in Brøndum in North Jutland. Today, two decades later, the joint compound has not been degraded by sometimes harsh weather. It is a result that documents that MS Byggefuge 522 is a product of very high quality.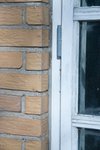 "When we launched the product on the professional market in Denmark 20 years ago, we did not have 20 years of experience with the product. We have that today. The project in North Jutland proves that it is a quality product, whose durability is particularly good. At the same time, the product is very easy to work with, which makes it efficient for the craftsman to use both inside and outside", says Ole Krofelt, who is sales manager in Dana Lim's construction department.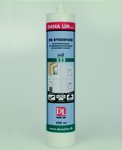 About MS Byggefuge 522
With Dana Lim's MS Byggefuge 522, you get a neutral, fast-hardening construction joint that is easy to handle. The product belongs to the new generation of MS-polymer sealants, which combines the best properties of silicone and polyurethane sealants. The joint compound hardens by a reaction with the humidity of the air and forms an elastic joint, which can absorb movements of up to +/- 25 percent. MS Byggefuge 522 is absolutely odorless and has good resistance to climatic influences. It is used as a universal construction sealant in construction, industry and marine, both outside and inside, which makes the product completely versatile.
Read more about the product's properties here (link to MS Byggefuge 522).